For owners - a wide range of real estate services!
As a classic real estate company with property management and competence in mediation and conflict resolution, we are the support that owners need when selling, renting, evaluating or managing their property in Berlin.
Selling - professional marketing & purchase processing
When selling your property in the south-west of Berlin - for example in Schöneberg or Wannsee - we are at your side with our three core competencies: preparation, marketing and sales process. We offer the following services for this purpose:
Sales preparation
Obtaining all documents from authorities and building authorities
Preparation of existing floor plans / creation of optimized floor plans
Development of a high-quality synopsis with professional wide-angle images (including post-processing)
Development of a high-quality synopsis with professional wide-angle images (including post-processing)
Marketing measures
Publication of the synopsis on your own homepage
Publication of the advertisement on popular real estate portals
Notice in the office window / sales sign
Marketing via your own customer file (comparison with property searches)
Marketing through a broad network of contacts
Upon request, we will place a regional / national property advertisement
Sales processing
Processing of all inquiries
Coordination of viewing appointments
Conducting the visits
Credit check of prospective buyers
Price negotiation between interested parties and you
Commissioning the desired notary to draw up a contract
Discussion of the sales contract with all parties involved
Accompaniment to the notary appointment / contract signing
Handover of the property to the new owner
Renting - uncomplicated tenant search & profitable rental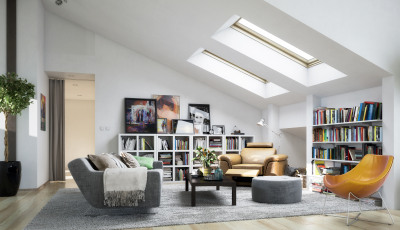 To rent a residential or commercial property can be very expensive, especially on the Berlin property market. We are happy to take over the rental for you, relieve you as the landlord and ensure a sustainable rental return.
Your advantages with Groeben Immobilien as a rental partner: You save time and effort and know that your property is in the best of hands.
Preparation of the new letting
Individual advice and definition of goals for the rental
Analysis of the rental and rental price evaluation
Marketing & tenant search
Creation of a target group-oriented synopsis
Production of professional photos and optimized floor plans
Obtaining all necessary documents, e.g. B. Energy certificate
Marketing on all common real estate portals & our website
Renting & changing tenants
Coordination of all inquiries and viewing appointments
Conducting the visits
Pre-selection of rental applicants & credit check
Preparation of the rental agreement (according to a legally verified submission)
Apartment acceptance and handover to the new tenant
Assess - realistic market value assessment
Every successful property sale requires a well-founded one property valuation, which has a realistic market value as a result and is the basis for further price and marketing decisions. Our owner, Ms. Gabriele von der Groeben, is a certified appraiser and determines the current market value for your property - based on valid market analyzes, extensive market knowledge and experience.
Manage - reliable support for owners & WEG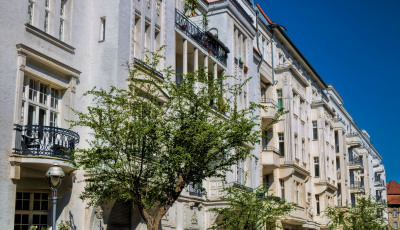 Whether you as an owner who would like to rent out your capital investment, want support and relief or as a homeowner association you need to appoint a property manager: As a real estate company with you property management we are at your side.
We take on all common property management tasks - as a legally appointed WEG manager or as rental management for owners or individual property within an apartment owner association.
Groeben Immobilien - your partner for real estate
We are a real estate company you can rely on. We are happy to do everything imaginable to make it easier for you to sell, rent or manage your property in Berlin. Our core areas include the southwest of Berlin, Lichterfelde, Dahlem, Grunewald, Wilmersdorf, Schöneberg, Lankwitz, Wannsee and the neighboring regions of Brandenburg.
Feel free to arrange a personal consultation. Simply use our owners formular.