Thanks to our very good market knowledge and more than 10 years of experience, we have already been to numerous
owners
and
interessted persons
t
he helping hand in the Berlin real estate market.
Sometimes as comprehensive support with marketing, inquiries and inspections for sales properties, sometimes as an important contact and mediator between interested parties and sellers or landlords.
Our variety of services:
As a classic real estate company, we offer all relevant services for owners and interested parties - for example, in the valuation of the property, marketing and contract negotiations. In addition, we have extensive skills in the field of property management and support both owners (e.g. with separate property) and apartment owners' associations (WEG).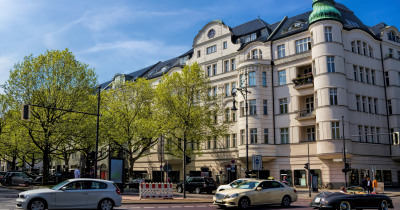 If you have a property in the southwest of Berlin that you would like to sell or to rent , benefit from our support. We offer you relief in all tasks related to sales - including preparation, real estate appraisal and marketing - or re-letting. Your advantages: You save time and effort. At the same time, with our specialist knowledge and our market knowledge, we ensure that you sell or rent at the best possible price.
Are you still looking for the right home in Lichterfelde, Grunewald or Wannsee? Would you like to rent an apartment in Schöneberg, Wilmersdorf or Dahlem, but can't find what you are looking for?
Save yourself a lot of time and trouble when searching the Berlin property market and contact the experts for the urban areas in the southwest directly. We search for you, arrange individual viewing appointments and accompany you in concluding the contract.
Let's get to know each other! Arrange a personal consultation directly by phone or via our contact form and we will help you with your real estate project with a high level of commitment and service.