Sell your ​​property - with a wide range of services for owners
We understand when it comes to organizing and accompanying a property sale - Groeben Immobilien -us as a service provider for the customer! We therefore offer you all the relevant services that make the sale of your property in Berlin and in the south-west of the federal capital successful and relaxed. As a broad-based real estate company, we are at your side with a wide range of services!
Selling your property in Berlin: all-round service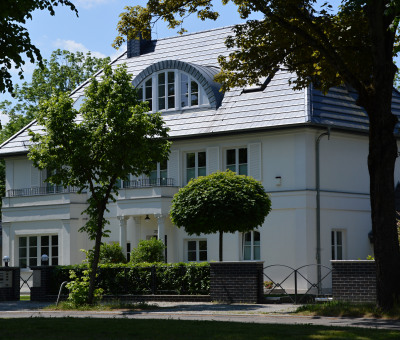 Organizing the sale of your own property can be exhausting and arduous for a variety of reasons. This is not least due to the fact that as owner is generally inexperienced in the things that are relevant for the sale: the procurement of the necessary documents from authorities and offices that determination of the market value, the design of advertisements and exposés. As a private seller, you have to take care of these tasks in addition to your private and professional life - and you are often overwhelmed in terms of time and personally
Emotions can also make sales difficult. After all, you not only give up your home, but also let strangers visit your own four walls and criticize them under certain circumstances. And what if you sell the house after a divorce? Or do not agree on the sale of the inherited property as a community of heirs?
We make real estate sales easy for you!
With Groeben Immobilien you get a broad-based team of real estate agents for Berlin - especially the south-west of Berlin - who relieve you of all tasks and therefore make real estate sales as relaxed as possible for you. Our owner-managed real estate company offers you a comprehensive range of services, because we place great value on excellent service and satisfied customers.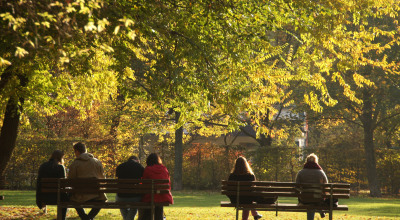 From the appraisal to the handover of the property to the new owner, we offer you a customer-oriented all-round service. We are happy to organize everything you want in the context of the sale. After all, we see ourselves as a service provider for our customers!
We are also happy to assist you in negotiations, disputes and conflicts in the course of real estate sales. Our owner Ms. Gabriele von der Groeben is a mediator and will help you with the conversation and conflict resolution.
Real estate sales with service claim
As professional real estate agents who have been involved in real estate brokerage for 10 years, we pay close attention to getting the best out of our customers. We like to invest our time and energy in selling real estate with the aim of making you satisfied! So don't be afraid to talk to us about specific requests. We like to try to make everything possible.
As a service provider for our customers, we see it as our task to make the sale easier for you, to ensure a satisfactory result and to avoid risks or problems in the course of the sales process. Feel free to contact us directly if you are looking for such a broker to sell your property in Berlin or in the southwest of Berlin! Please use our for this owners formular.